Style Matters: Concept Furniture
Style Matters is a Bespoke Furniture manufacturer, as part of my Internship, and alongside aiding the sales, marketing and interior designers, I took on the development of a concept Arm Chair that incorporated and took inspiration from Pantone's Colour of the Year: Marsala, a deep red wine colour, with a design that could fit in with their existing ranges, but also push the boundaries with Luxury Handmade Furniture.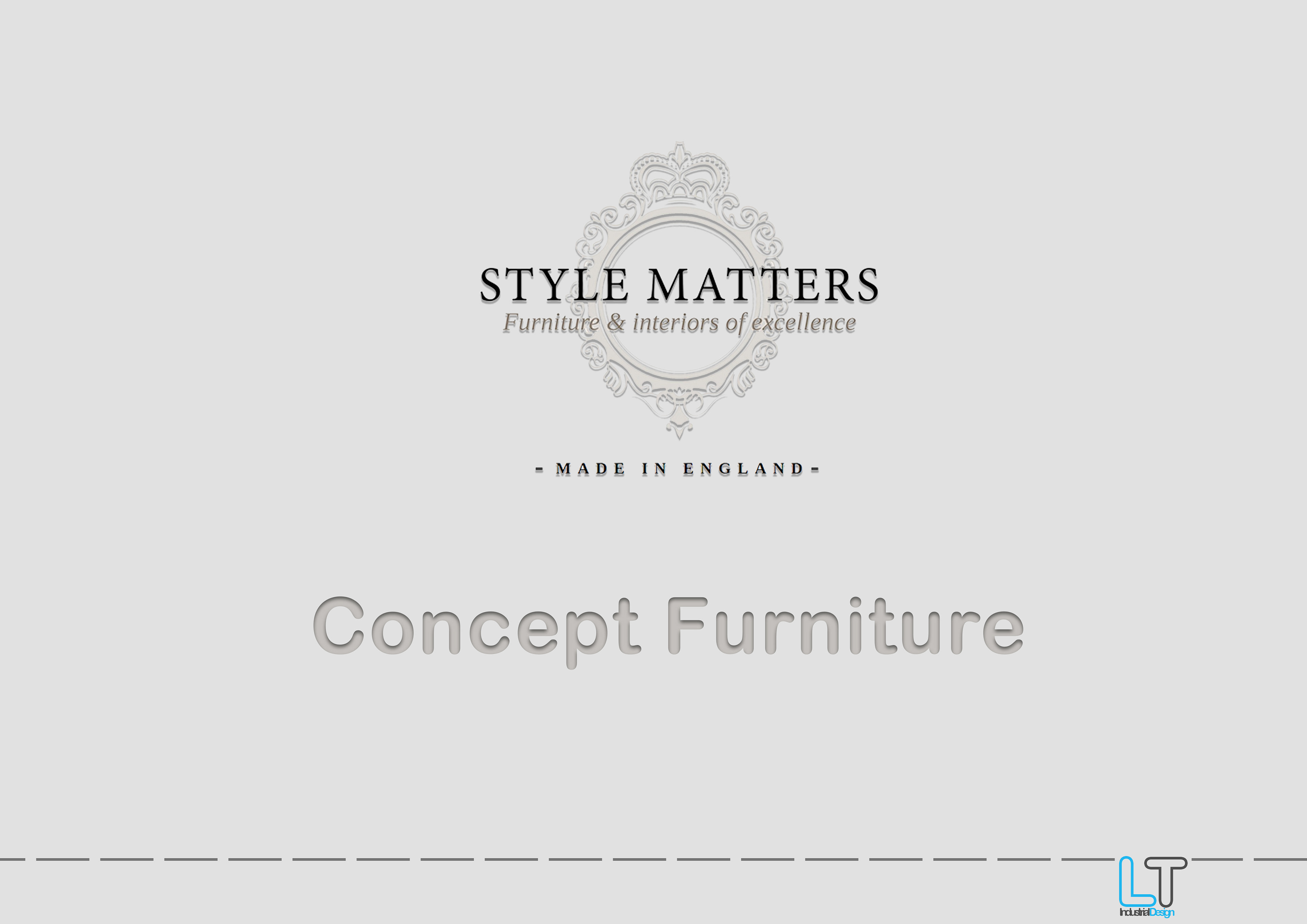 As part of my

Internship

, I was involved in multiple tasks throughout, with particular focus on

two projects

, with the aim to help Style Matters

development and design direction.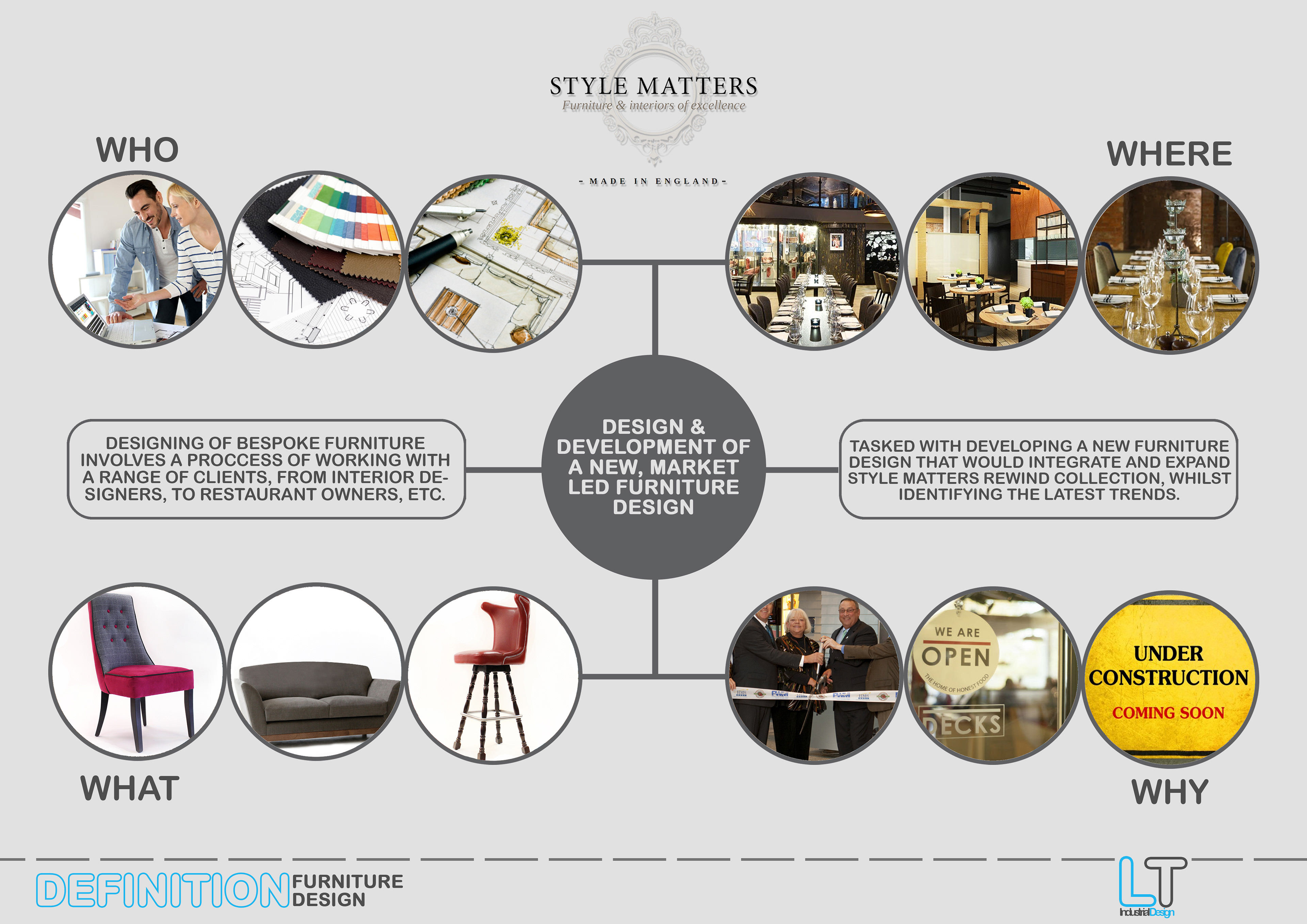 The proccess began with the ideation of new Furniture that was on trend, incorporating the

modern retro

trend that was becoming even more popular in Furniture. Additionally, considering

Pantone's colour of the year: Marsala

was a key part in the design of the products fabric, as it may become even more popular in fabrics of 2015.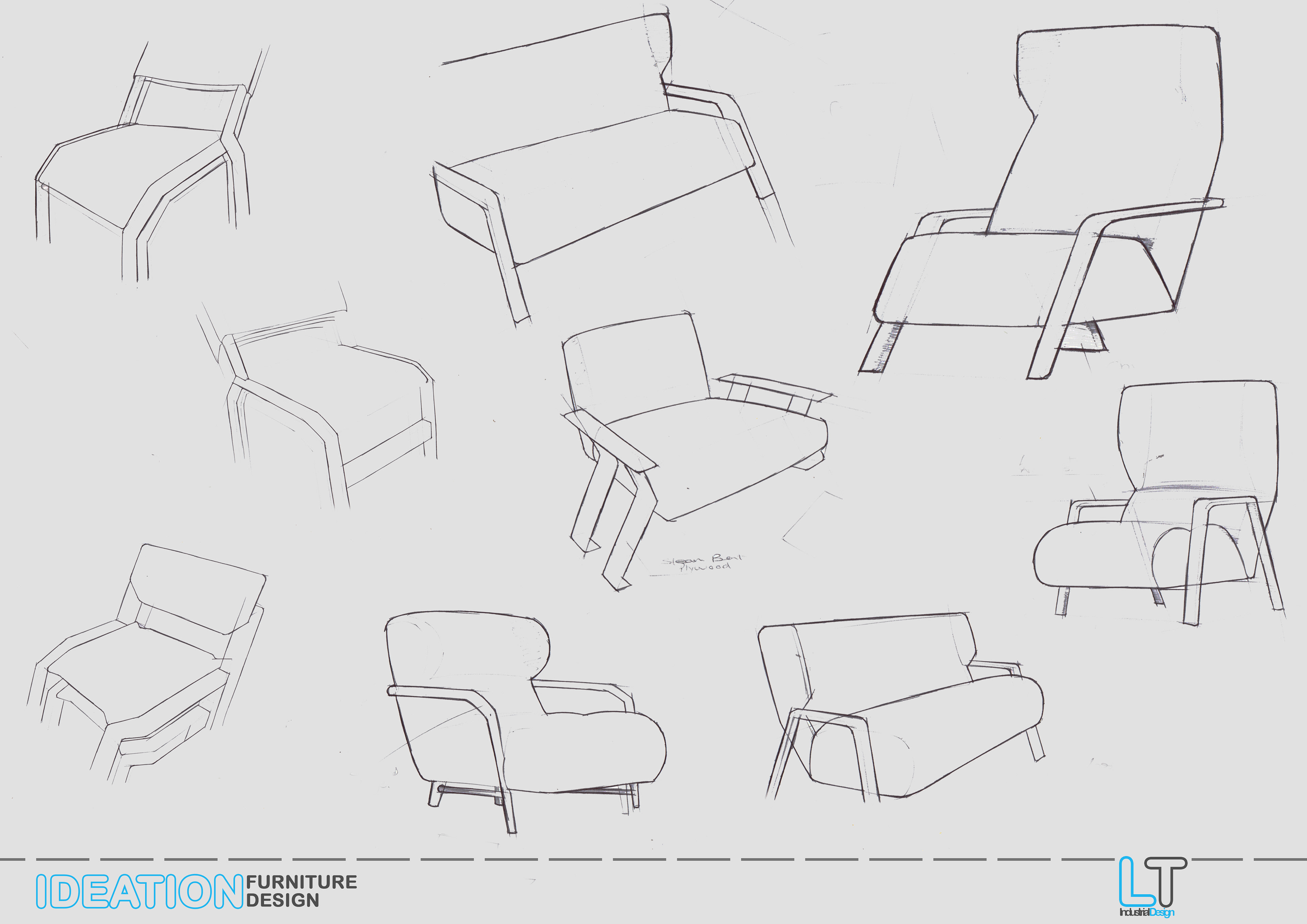 This intial proccess of

research and ideation

led to the first Furniture concept:

Marsala Chair.

Such a design was inspired by Style Matters preparations for a large design exhibition and their desire to progress their current

Design Direction

, help their future development and

attract new clients.
The second project was key to Style Matters, aimed at creating a

new furniture range

for one of their most

crucial interior design clients

, intending to be used as part of one of their biggest projects, and so highlitghting this projects importance. After initial research, we indentified a

particualr focus on furniture that integrated an enclosed design

, but still had the ability to allow for

open interaction between users

. The final design for the Corridor Chair & Sofa met the clients expections and flet it matched the design direction for its intended interior design.